SealCoating your asphalt paving  can more than double the life of your asphalt paving, saving you thousands of dollars and enhancing the look of your property with a fresh coat of new looking asphalt in your driveway or asphalt parking lot.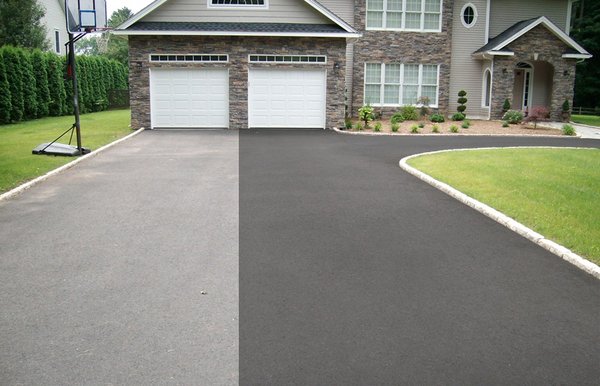 Why is it important to SealCoat your driveway?
Helps to retain vital oils inside your asphalt
Asphalt resists Gas, Road Salt, Oil and more
Double the life of your asphalt driveway or parking lot
Prevent water penetration in your asphalt driveway or parking lot thus preventing cracking and water penetration
It will protect your asphalt paving from: natural aging, cracking, fading from sunlight, drying out from oxidation, damage due to water, gas, oil and road salt
Sealcoating a parking lot or driveway substantially reduces your maintenance costs and extends the life of asphalt pavement by as much as 200% and even 300% with normal wear and tear. The cost of sealcoating a driveway or parking lot is very low compared to the cost of total removal and replacement. Sealcoating is the fastest and easiest way to beautify and increase the value of your property while increasing curb appeal too. South Shore SealCoating crews have over 15 years of experience and use only Neyra Sealer, the best quality seal coat product out there today.